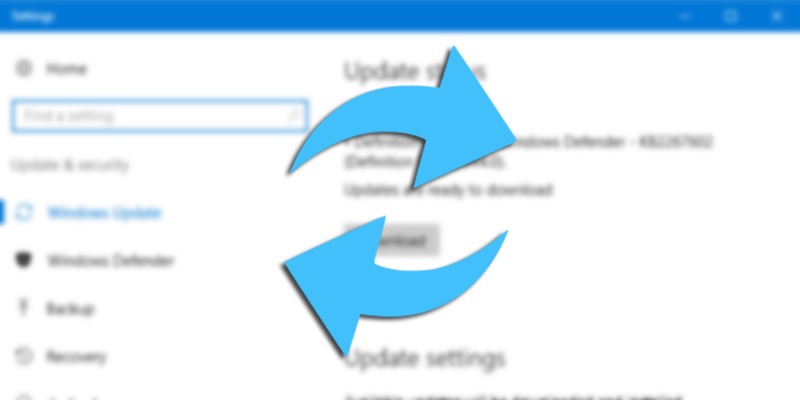 If you have problems with the Windows update procedure (8 or 10), and you are no longer able to download updates for your system, proceed with these steps to try to solve the situation. 
 

check that the date and time on your system is correct (if so, correct them from the settings)

open 'computer' (this PC) and right-click on the operating system partition (C:)

go to tools and click on 'disk control'.

a window will open, select ANALYSIS
if errors are detected, select the PLAYBACK option  (in case you are asked to schedule the analysis at restart, confirm and restart) 
open a command prompt AS ADMINISTRATOR
(right clicking on the 'start menu' logo) 
insert the following command
Dism

 /Online /Cleanup-Image /

RestoreHealth

 
execute the command by pressing ENTER

when the command is completed, restart the PC
 Now check that Windows Update is working properly. 
 NOTE: 
In case the command did not work, proceed with these additional commands 
(always from command prompt as administrator – after each command type enter): 
net stop 

wuauserv

 




net stop bits

 




rd /s /q %windir%\softwaredistribution

 




net start bits

 




net start 

wuauserv

 
Restart Windows 10, after a few minutes the system should receive updates correctly.